Science & Legacy
Lamont Marine geologist Vicki Ferrini's Story Map connects Marie Tharp's revolutionary work and today's bathymetry mapping. Ferrini is part of a global collaborative effort to map the entire seafloor by the year 2030, called Seabed 2030. Check out the interactive tool that lets you compare Tharp and Heezen's 1959 map with the latest version of the Global Multi-Resolution Topography (GMRT) Synthesis, which is curated today at Lamont with support from the US National Science Foundation.
Sustain What - Maps as Stories: A Seafloor-Mapping Celebration Honoring Marie Tharp
Watch on YouTube
In celebration of the 100th birthday of pioneering Lamont seafloor mapper Marie Tharp, Andy Revkin explores the storytelling power of cartography with Lamont marine geophysicist Vicki Ferrini and Esri chief scientist and ocean explorer Dawn Wright.
On the 100th anniversary of her birth, her grit and brilliance are as legendary as her work.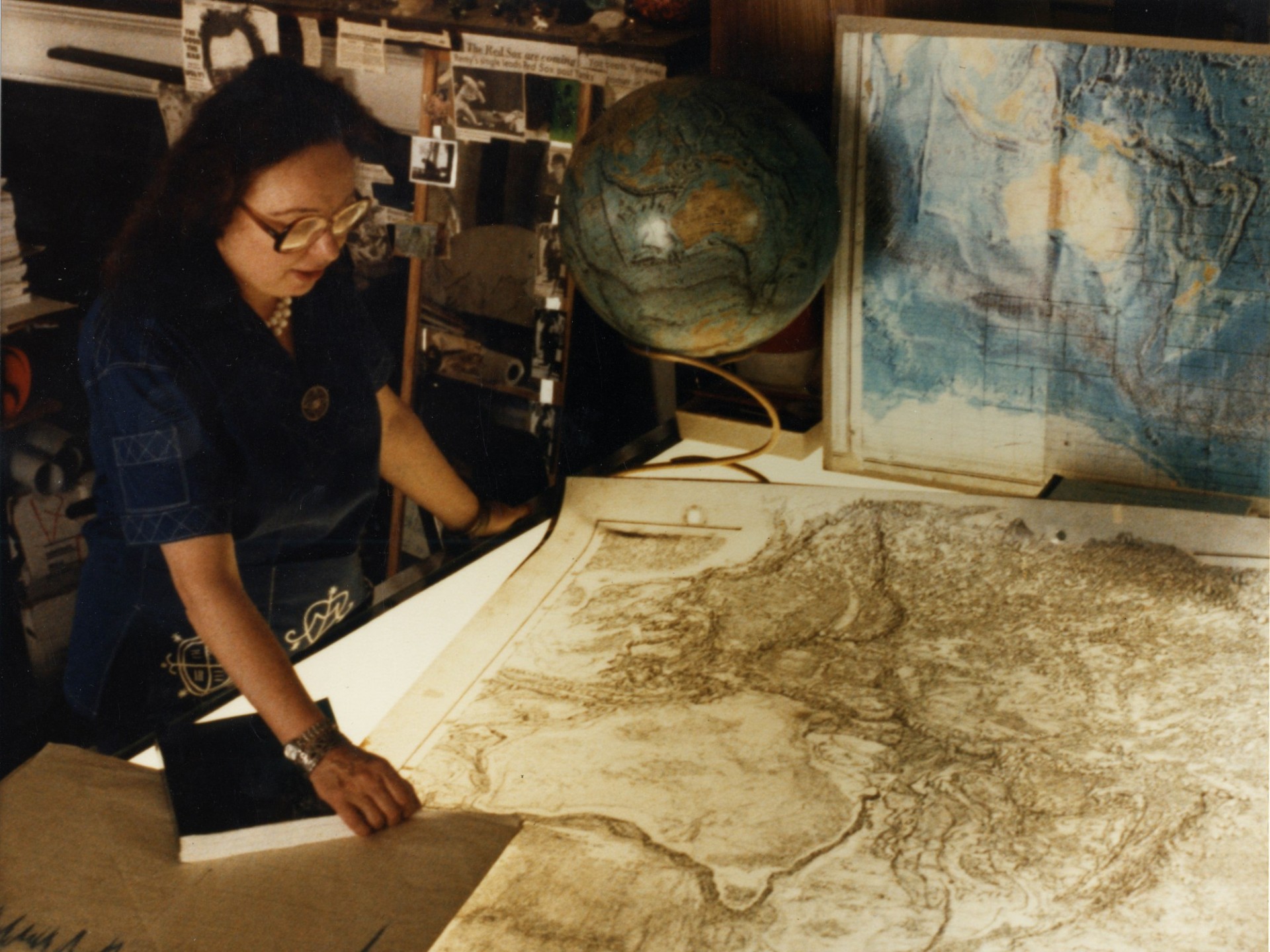 Pod of the Planet celebrates the life of Marie Tharp and the inspiration she has been and continues to be to many scientists today, including Lamont marine geophysicist Vicki Ferrini, whose Seabed 2030 project is picking up where Marie Tharp left off. Listen here.